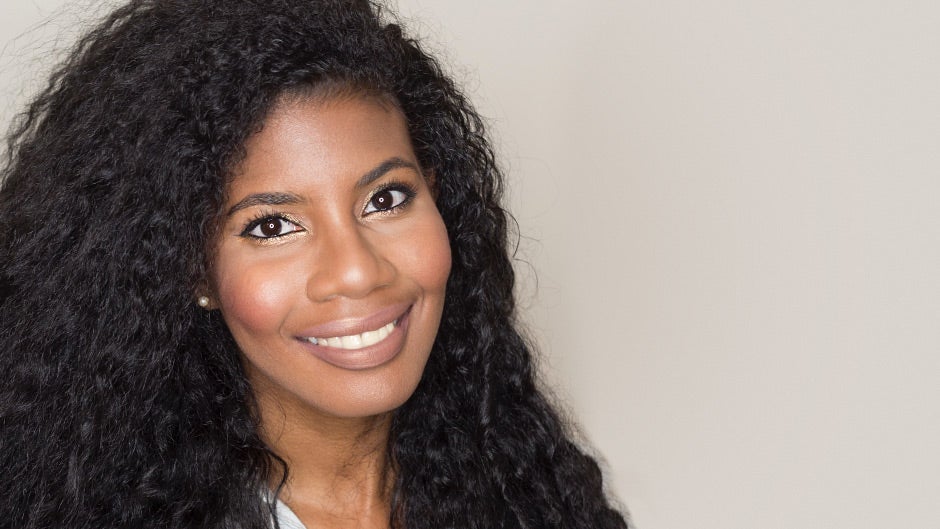 Andrea Nicole Livingstone (born July 10, 1985), known as Nic Stone, is an American New York Times best-selling author of young adult fiction, best known for her debut novel Dear Martin.
Boston Public Library is holding a Zoom event for teens only with Ms. Stone on Monday October 19th at 12pm. If you're interested in joining please see the information below and register for a space.
Please join us to meet, listen, and learn from the author of award winning teen books like "Dear Martin" and the highly anticipated sequel "Dear Justyce," Nic Stone. This event will be for teens only on Zoom. Please register and you will receive a Zoom link the day of the event. 
Read more about Nic Stone and her books on her website. Check out her books from our Teen Den, or check here for information on accessing them as ebooks.
Dear Justyce by Nic Stone
Incarcerated teen Quan Banks writes letters to Justyce McCallister, with whom he bonded years before over family issues, about his experiences in the American juvenile justice system.
Dear Martin by Nic Stone
Available on Overdrive/Libby
Writing letters to the late Dr. Martin Luther King Jr., seventeen-year-old college-bound Justyce McAllister struggles to face the reality of race relations today and how they are shaping him.
Jackpot by Nic Stone
When Rico sells a jackpot-winning lotto ticket, she thinks maybe her luck will finally change, but only if she and her popular and wildly rich classmate, Zan can find the ticket holder who hasn't claimed the prize.