This Winter Break, put on your fuzzy socks, build a blanket fort, ask a grown-up to make you a cup of cocoa, and snuggle up with a seasonal read. All of these great books were featured during December's Chapter 1: Book Tasting program. If you missed the meeting, that's OK! Keep reading for some cozy book recommendations.
Little Witch Hazel: A Year in the Forest by Phoebe Wahl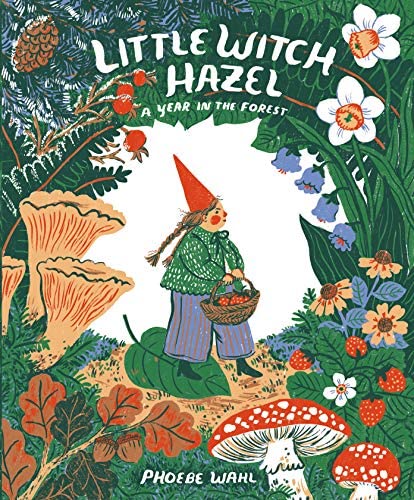 Little Witch Hazel is a tiny witch who lives in the forest, helping creatures big and small. She's a midwife, an intrepid explorer, a hard worker and a kind friend. In this four-season volume, Little Witch Hazel rescues an orphaned egg, goes sailing on a raft, solves the mystery of a haunted stump and makes house calls to fellow forest dwellers. But when Little Witch Hazel needs help herself, will she get it in time?
An earthy and beautiful collection of four stories that celebrate

...nature, friendship, wild things and the seasons that only Phoebe Wahl could create: an instant classic and a book that readers will pore over time and time again.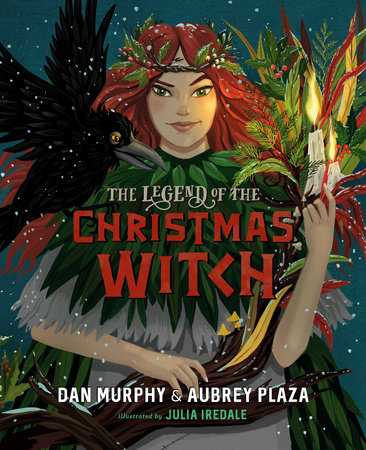 Gather 'round the fire to hear a Christmas legend that has never been told before…until now. Each year a mysterious figure sweeps into town, leaving behind strange gifts in the night. No, not Santa Claus, but his sister…
The Christmas Witch.
From award-winning producer and actress Aubrey Plaza and her creative partner Dan Murphy comes a holiday story
unlike any told before. With all the richness of classic folklore, they've woven a tale of bravery, love and magic. Whatever you thought you knew about Christmas…think again.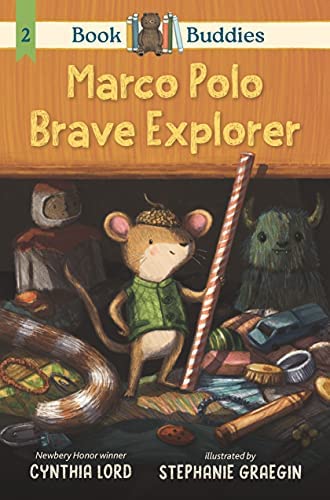 Marco Polo is a retired Christmas ornament, but in his mind he is a great mouse explorer. Because he's tiny and likely to be lost, he is the least-borrowed of the Book Buddies—toys that children can check out of the library just like a book—and he almost never leaves the library. But the little mouse finally meets the right match in Seth, a boy who is about to attend his first sleepover. If Seth were to bring the stuffed bunny he usually sleeps with, he'd risk being teased, but Marco Polo is the perfect size to hide away in his sleeping bag. Are both boy and mouse in for an unexpected adventure? Charmingly illustrated and offering a window into the secret life of toys (including a suspenseful glimpse at where all the household's lost toys go),
Marco Polo Brave Explorer
explores common fears and quiet bravery and will leave readers eager for the next episode in the Book Buddies series.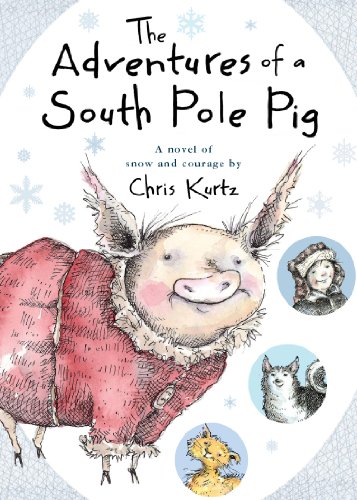 Flora's a die-hard dreamer. She's never left the farm, but she knows she was born for adventure. She's determined to become a sled pig! A harrowing voyage to Antarctica, a bacon-loving cook, and a shipwreck in deadly conditions stand between Flora and her dream. What will happen to Flora, whose companions see her as more of a meal than an adventurer?As the ship's captain says, you never know where brains and talent will come from. They just may come from this brave pig.
"Move over Wilbur and Babe, there's a new pig in town." —School Library Journal (starred review)

The Vanderbeekers of 141st Street by Karina Yan Glaser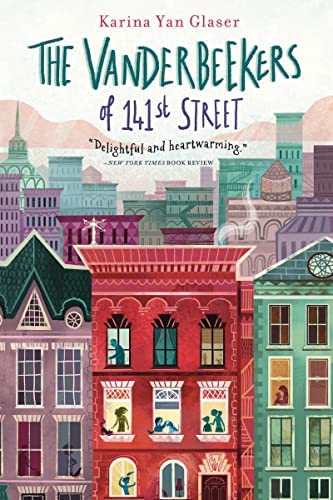 The Vanderbeekers have always lived in the brownstone on 141st Street. It's practically another member of the family. So when their reclusive, curmudgeonly landlord decides not to renew their lease, the five siblings have eleven days to do whatever it takes to stay in their beloved home and convince the dreaded Beiderman just how wonderful they are.
And all is fair in love and war when it comes to keeping their home.

If any of the above book suggestions provide a snow-sparkle of interest, click on their titles to visit our catalog and place a hold. Or, call us at the Library at 508-238-2000 for assistance.

Happy reading --and happy holidays!
Warmest Wishes,
Miss Alyisha


*All book summaries are provided by the publisher.