Happy April! As I write this I'm wrapping up a busy shift at the Reference Desk where I've seen a mix of new and familiar faces come by throughout the day. Anyone who thinks libraries aren't lively places clearly hasn't been to AFL recently!
This month I'm introducing a new feature to the Librarian's Lounge. In "What's On My Radar" I'll share quick details about upcoming or recent releases that have caught my eye. I'd love to know what new or upcoming books are on your radar! Leave a comment below or send me a note at mtully@amesfreelibrary.org.
What I'm Listening To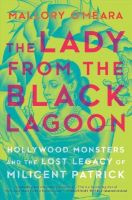 The Lady from the Black Lagoon: Hollywood Monsters and the Lost Legacy of Milicent Patrick by Mallory O'Meara
One of Malloy O'Meara's favorite movies is the 1954 horror classic Creature from the Black Lagoon. As a teen, she was thrilled to learn that the iconic and eponymous "creature" was designed by a woman, Milicent Patrick. But several years later, as she began her own career in the film industry, she was dismayed to find that many had never heard of Milicent and that there was little information available about her life and her work. Determined to shine a light on a woman she so greatly admired, O'Meara weaves the story of a trailblazer and of the growth, or sometimes lack thereof, of Hollywood.
This book caught my eye when it was first published in 2019 (how could it not - look at that cover!) and I'm disappointed in myself for only picking it up now. Milicent's story is fascinating. Some of the formative years of her childhood were spent on the property of Hearst Castle where her father worked as an engineer. She was one of the first female animators at Disney and, in addition to her work on Creature from the Black Lagoon, worked for several decades as an actress, model, artist, and designer. But O'Meara's book delves into much more than just the facts of Milicent's life to explore some of the history of filmmaking and Hollywood in the era of the #MeToo movement. I do plan on borrowing a print copy of the book at some point to see what pictures or illustrations may be included, but O'Meara's enthusiastic narration of the audiobook is not to be missed.
Pick this up if you enjoy: Thought-provoking historical nonfiction and/or memoirs, behind the scenes Hollywood stories, life stories of under recognized/under appreciated people in history
What I'm Reading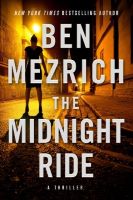 The Midnight Ride by Ben Mezrich
You may know some of Ben Mezrich's work without realizing it. Two of his nonfiction books, The Accidental Billionaires and Bringing Down the House, were adapted into films (The Social Network and 21, respectively). This book marks his return to fiction and is the novel length release of a story that was originally serialized in the Boston Globe. Hailey Gordon, Nick Patterson, and Adrian Jensen have little in common other than calling Boston home. But when their paths cross on a hunt to uncover secrets with ties to the Revolutionary War and the Gardner Museum heist, they find they might have to work together to find answers…and stay alive.
Reading this thriller was great fun. I always enjoy seeing familiar landmarks used as backdrops for a book's events and exploring them through the eyes of a character who may be experiencing them in a way I haven't. Although, in this case, I sincerely hope I never experience the U.S.S. Constitution like Hailey and Nick do! Curious about this book? Click the link above to place a hold or stop by our YouTube channel to check out the first few pages read by yours truly as part of our First Page Friday series. 
Pick this up if you enjoy: The National Treasure movies, alternate histories, capers, books set in or around Boston
What's On My Radar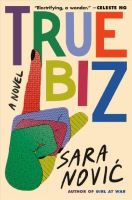 True Biz by Sara Novic
A coming of age story that follows the lives of students and the headmistress at the River Valley School for the Deaf. Author Celeste Ng lauds "Sara Novic examines the ways language can include, exclude, or help forge an identity – as well as what it means to carve out a place for yourself in a world that sees you as other."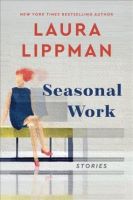 Seasonal Work by Laura Lippman
BookTrib calls this "an electrifying collection of short stories" and the publisher's marketing promises "brilliantly crafted stories of deception, murder, dangerous games, and love gone wrong." I'm a big fan of short stories and of mysteries. Although I've only read a handful of Lippman's novels, I'm looking forward to giving her stories a try.
Curious about what books are coming to AFL's shelves soon? Sign up for our newsletters! We send out monthly emails with information on new fiction, nonfiction, and audiobooks coming to our collection. And if you're stumped on what to read next, take a few minutes to fill out a Readers' Advisory Form and we'll send you some personalized recommendations!