Summer is in the air!
Truth be told, I've had summer on the brain for what feels like months now, because we're officially just weeks away from the kickoff of our 2022 Summer Reading Program! The fun starts on Wednesday, June 22nd. As always, we have programs for kids, teens, and adults.
When you participate in the program, you can turn the time you spend reading into a chance to win one of our fabulous raffle prizes. You'll earn 1 point for every minute of reading logged and earn a raffle ticket for every 140 points. That works out to 1 raffle ticket a week if you read for 20 minutes each day. Does 20 minutes feel like too much to squeeze in when you're juggling your day-to-day tasks? Aim for 6 minutes a day, which studies have shown can reduce stress by up to 68%!
During our 2021 program, adults logged 129,794 minutes of reading. Can we top that this year?
With all of this planning to read, I admit that I haven't done a lot of reading lately. But there are some great books hitting our shelves soon! Check out the ones I'm most looking forward to below.
What's On My Radar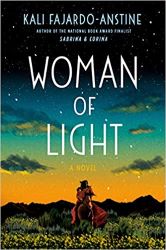 Woman of Light by Kali Fajardo-Anstine
Award-winning Kali Fajardo-Anstine's latest novel is billed as a multigenerational saga. The reviews and marketing promise an epic tale set in the American West with Luz "Little Light" Lopez, a carnival tea leaf reader, at the center. Kirkus Reviews calls this "a lush, immersive historical novel" and I'm looking forward to reading about a time and place that are largely unfamiliar to me.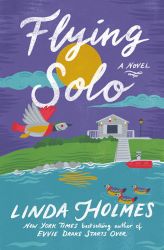 Flying Solo by Linda Holmes
Evvie Drake Starts Over, Linda Holmes's debut novel, delighted me a few years ago. I'm excited to see that she's back with a new book and that this one is also set in Maine. And apparently, one of the characters is a librarian! It has already received starred reviews from Booklist and Library Journal, and BookPage named it one of the most anticipated books of 2022. This one is at the top of my summer reading list.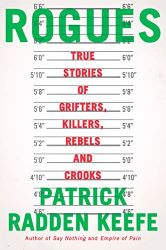 Rogues: True Stories of Grifters, Killers, Rebels and Crooks by Patrick Radden Keefe
It's easy to associate the true crime genre with Ann Rule, the Unsolved Mysteries theme song, or a Keith Morrison voiceover. I love all of these things - even if that theme song used to give me nightmares - but true crime can be, and is, about much more. It's also stories about wine forgery (yes, this is a thing!), money laundering, and black-market arms dealing, among other topics. Radden Keefe's latest compiles articles he's written for The New Yorker to show "an always enthralling but deeply human portrait of criminals and rascals, as well as those who stand up against them."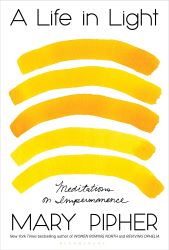 A Life in Light: Meditations on Impermanence by Mary Pipher
This upcoming release is billed as "a memoir in essays reflecting on radiance, resilience, and the constantly changing nature of reality." Although life has moments of deep pain and despair, those moments often coexist with joy. Pipher, a psychologist, explores the darkness and light in her own life. Some reviewers mention being brought to tears, so I probably won't bring this one to the beach, but I'll definitely take some time to sit in the sun with this one.