Things have been busy since my last post! We made it through two heat waves and the library has been in full swing with all of our summer events and the summer reading program. If you're reading this before August 27, there's still time to log your reading and earn points to spend on raffle tickets (for teens and adults) or beads to design your own necklace (for kids). In addition to all of the excitement at AFL, I've been doing lots of reading and a bit of exploring. In the last few weeks I've read two books that are now both in the running to be my favorite of the year. But with a few months left in the year, I'm certain I'll find a few more to love! 
What have you been reading, watching, learning, or creating lately? I'd love to hear all about it! Feel free to leave a comment below or send me a note at mtully@amesfreelibrary.org.
What I'm Reading
Sea of Tranquility by Emily St. John Mandel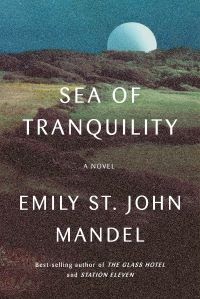 An eighteen-year-old exiled by his family travels through Canada. A writer crosses the globe on a book tour, longing to return to her family and the moon colony she calls home. A man is hired to help investigate anomalies in the timeline of the universe. Though separated by centuries, their lives are inextricably linked.
Emily St. John Mandel is one of my favorite writers, so it feels like a bit of a foregone conclusion that I would enjoy her latest release. However, I was not anticipating how quickly I would tear through it. I stayed up late and woke up early just to immerse myself in the story. Ultimately, I finished the book in less than 36 hours. It is on the shorter side (just over 250 pages), but I'm typically not a fast reader. I do wish it had been a bit longer, if only to get a bit more depth in some of the storylines. Still, I thoroughly enjoyed it and suspect it will be on my end of the year favorites list.
What I'm Listening To
Daisy Jones and the Six by Taylor Jenkins Reid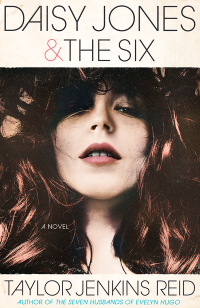 Daisy Jones and the Six were the rock band of the 70s. Their popularity was due in part to the chemistry between their enigmatic lead singers, Daisy Jones and Billy Dunne. But in the middle of a major tour, the band split-up and no one ever spoke about what happened. Until now. Take a behind the scenes deep dive into the rise and fall of one of the most iconic bands of a generation and find out what happened the day the music died.
Admittedly, I'm late to the game on this one. I've been hearing rave reviews since its release in 2019, but only decided to give it a listen recently. The format is not your typical narrative. Instead, it reads like a transcript of documentary style interviews of the band members, their families, and friends. Picture VH1's Behind the Music series in a book format. I HIGHLY recommend the audiobook. It's a totally immersive listening experience narrated by a full cast including Jennifer Beals, Benjamin Bratt, Judy Greer, and Julia Whelan, among others. If you've been hesitant to try audiobooks before, I think this would be a great one to start with!
What I'm Watching
Harry Wild, Season 1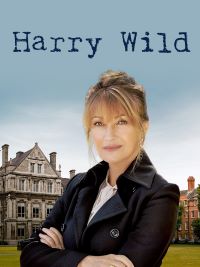 Harriet "Harry" Wild is a recently retired literature professor just settling into the next stage of her life. Things are upended when she's knocked down in a mugging and must spend a few days recovering with her son, Charlie, and his family. When Charlie, a detective, doesn't want Harry's help with a case, she takes matters into her own hands with an unlikely sidekick.
I brought this series home one night on a whim, and I'm glad I did! Harry, played by Jane Seymour, is sassy and quick-witted. She frequently has a glass of wine in her hand as she puzzles out the crimes happening around her. And while she takes great offense at people thinking she's old and feeble, she's not above putting on an "old lady" act to go undercover when she's hunting down leads. Picture an irreverent, modern day Jessica Fletcher. I've only watched a few episodes so far, but was thrilled to learn that Acorn, the streaming service that produces the series, has already ordered a second season. I'm looking forward to watching Harry solve more mysteries.
What I'm Learning
I recently had the chance to spend a few hours exploring the Heritage Museums and Gardens in Sandwich. There was so much to see! Below are just a handful of the pictures I took during my trip. In addition to the beautiful gardens, there are always a number of exhibits to explore. I highly recommend making a visit before October to view the Creating Cape Cod exhibit, which explores the history and future of tourism on the Cape. Use one of the library's museum passes for half-off the regular admission price for up to six people!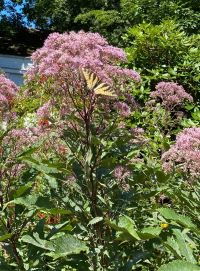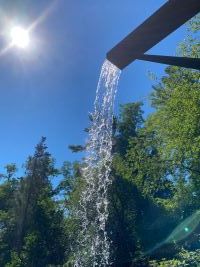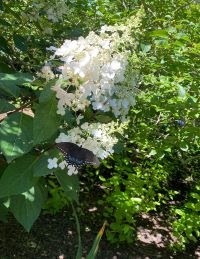 What I'm Creating
Even though we're still in the midst of summer, I'm always thinking about my next cozy crochet project. Which is why I'm excited to check out the recently released Creativebug class called Design Your Own Crochet Shawl. This brief class with Tian Connaughton promises to teach the fundamentals of creating three different shawl patterns and shapes, as well as three different borders. While I still consider myself mostly a novice crocheter, I'm excited to learn some techniques for adapting patterns and to expand my skill set. And just maybe it will be enough inspiration for me to start using some of the seemingly endless skeins of yarn I've acquired in the past few months. (Who are we kidding - it's going to inspire me to add even more to that stash!)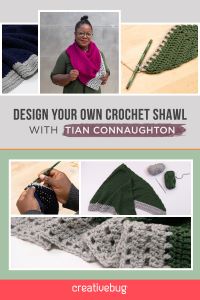 Until next month - happy reading!