To celebrate National Poetry Month this April, the Ames Free Library is cordially inviting you to participate in #PoemsBeforePhones!
#PoemsBeforePhones is a daily practice that encourages you to begin your day with a poem rather than doom-scrolling through social media. If you're interested in reading more poetry, or in starting your mornings with increased gentleness and intention, consider this blog post your tap from the Universe.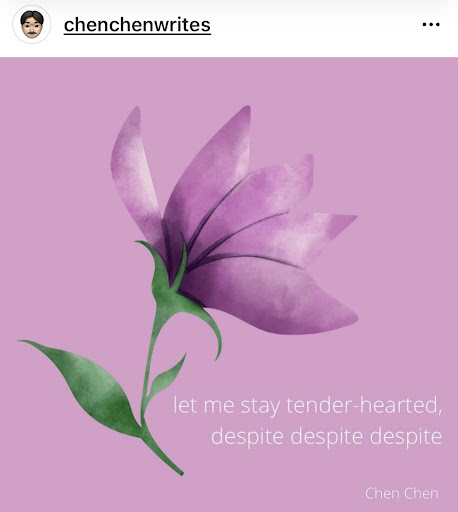 To participate, all you need to do is keep a book of poems by your bedside and reach for it first thing upon waking, before turning your attention to any other content. To learn more about the challenge itself, visit our previous blog post. If you're looking for recommendations for a book to place upon your nightstand, read on…
Alyisha's Favorite Poetry Collections
Felicity by Mary Oliver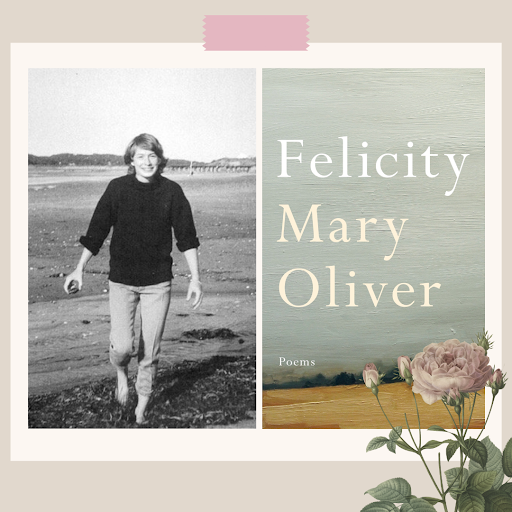 Mary Oliver is  – and will always be – my favorite poet. She died on my birthday (in 2019) and I'd like to believe that, upon her death, a little bit of her soul traveled and sparked its way into me. Her work "focused on the quiet occurrences of nature: industrious hummingbirds, egrets, motionless ponds, "lean owls / hunkering with their lamp-eyes." Oliver's been included "among America's finest poets…as visionary as [Ralph Waldo] Emerson." "Her poetry has won numerous awards, including the Pulitzer Prize, the National Book Award and a Lannan Literary Award for lifetime achievement" (https://www.poetryfoundation.org/poets/mary-oliver).  For most of her life, she resided in Provincetown, Massachusetts.
Favorite line: "Wild roses…do you have the answers? And if you do, would you tell me?" / The roses laughed softly. "Forgive us," they said. / "But as you can see, we are just now entirely busy being roses." – from "Roses"
When I Grow Up I Want to Be a List of Further Possibilities by Chen Chen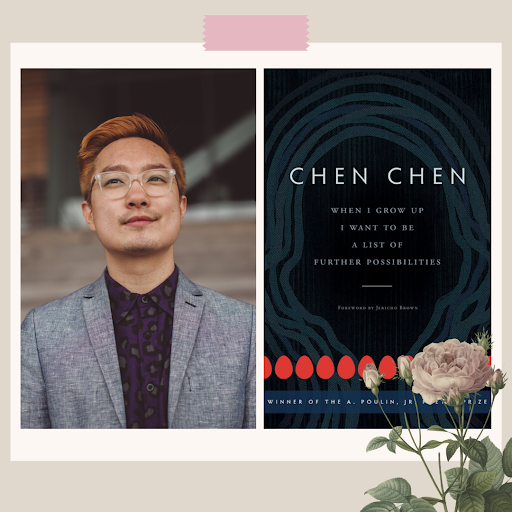 Chen Chen is a Chinese-American poet and another Massachusetts resident. His debut book of poems, When I Grow Up I Want to Be a List of Further Possibilities (BOA Editions, 2017), was longlisted for the National Book Award and won the Thom Gunn Award, among other honors (https://www.chenchenwrites.com/short-bios). He has a pug named Rupert Giles (after the Librarian character from Buffy the Vampire Slayer), and his forthcoming book of essays is entitled In Cahoots with the Rabbit God (Noemi Press, 2023). I've interpreted both of these details to mean that we're best friends who simply haven't met each other yet.
Favorite line: "My job is to trick myself into believing there are new ways to find impossible honey." – from "Spell to Find Family"
Electric Arches by Eve L. Ewing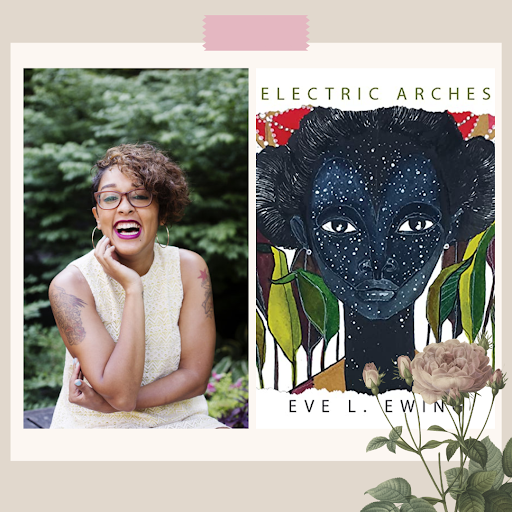 Because Ewing's poetry is relatively new to me, I know less about her life and her body of work. However, I can tell you that Electric Arches is an exquisitely illustrated collection of poetry, essays, and visual art. Ewing's poetry is fresh and impactful. Her words often feel playful…but it's a bit like playing with scissors; even when reading her gorgeous love poems, you need to watch out for the sharp, pointed end.
Favorite line: "I mean I'm here / to eat up all the ocean you thought was yours. / I mean I brought my own quarter of a lemon, tart and full of seeds./ I mean I'm a tart./ I'm a bad seed." – from "what I mean when I say I'm sharpening my oyster knife"
Eye Level by Jenny Xie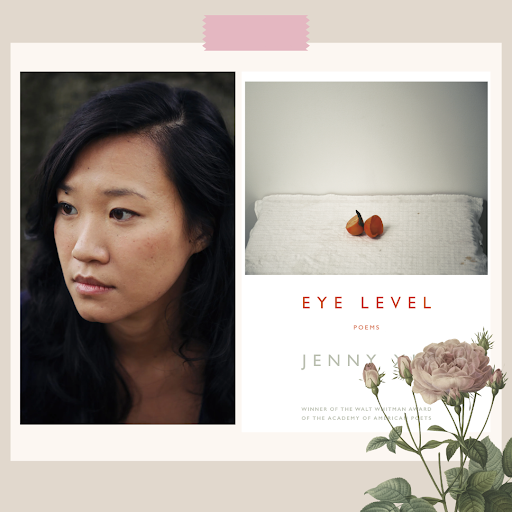 "Jenny Xie is the author of Eye Level (Graywolf Press, 2018), winner of the 2017 Walt Whitman Award of the Academy of American Poets and a finalist for the National Book Award. She has taught at Princeton and NYU, and is currently on faculty at Bard College." (https://poets.org/poet/jenny-xie) If you're filled with wanderlust and missing the joy of traveling after a long pandemic, Xie's collection will allow you to journey afield without ever leaving home.
Favorite line: "It is good to wake and sleep, to scrape jars with spoons." – from "Invisible Relations" 
*Note: This title is available through the Commonwealth Catalog. If this service is new to you and you find yourself in need of assistance, please contact the Library; we're happy to help!
The Undressing by Li-Young Lee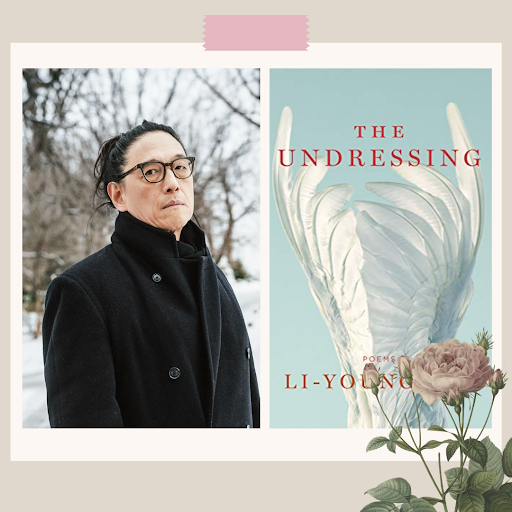 "Li-Young Lee draws on his Chinese-American heritage in his poems, in particular his early experience of exile and migration." (https://poetryarchive.org/poet/li-young-lee/). The poet Gerald Stern has found in Lee's poetry "a certain humility... a willingness to let the sublime enter his field of concentration and take over, a devotion to language, a belief in its holiness" (https://poets.org/poet/li-young-lee). Don't let that trick you into thinking his work is too serious or pious, however; it's full to the brim with wordplay. Lee is "the author of five critically acclaimed books of poetry" (https://blueflowerarts.com/artist/li-young-lee/). 
Favorite line: "Each day, less leaves / in the tree outside my window. / More leave, and every day / more sky." – from "Leaving"
Other, Poetry-Adjacent Books
Not quite ready for full-on poetry yet? Looking to mix it up? Check out these essays, novels, memoirs, and audiobooks written by poets. Click any title to read a brief summary or to place a hold.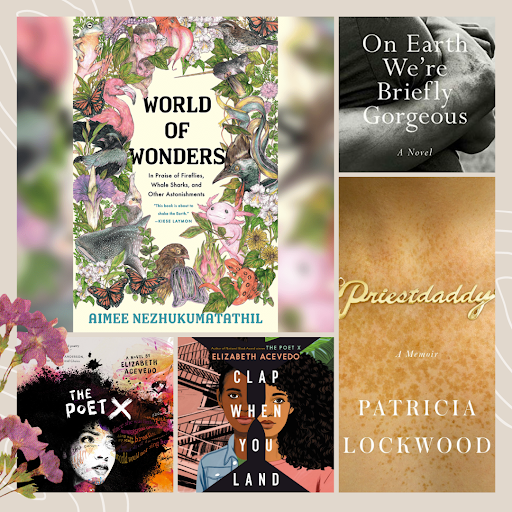 World of Wonders: In Praise of Fireflies, Whale Sharks, and Other Astonishments by Aimee Nezhukumatathil
On Earth We're Briefly Gorgeous by Ocean Vuong 
Priestdaddy by Patricia Lockwood
Clap When You Land by Elizabeth Acevedo
The Poet X by Elizabeth Acevedo
*Note: The last two titles are available in print, as well, but Acevedo's audio performance is fabulous!
Let us know if any of Alyisha's suggestions strike your fancy – or tell us about your own favorite poetry collection(s)! Remember to check Facebook every Monday for a new #PoemsBeforePhones post; in the comments, you're free to share the best lines of poetry from your morning reading or discuss your poetic journey to your heart's delight. We can't wait to read with you this April!