Congratulations to our pumpkin carving contest winner, Violet, who received a gift card to Hilliard's for her entry!
Violet submitted this intricately carved face entitled "Billy lost his head again." One thing we loved about this entry is that she scooped the pumpkin out from the bottom, leaving the stem and top intact.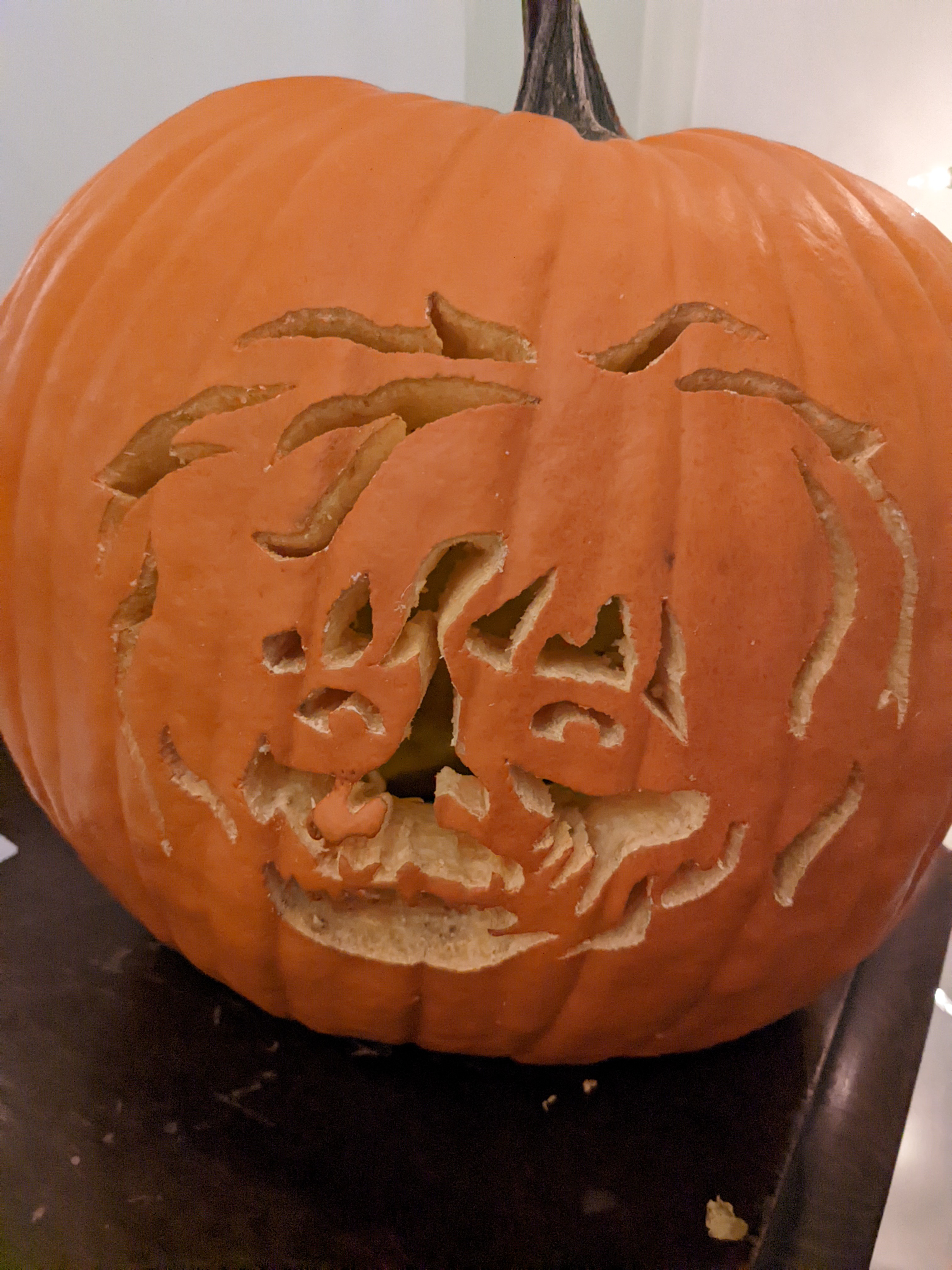 Beautiful work, Violet! Thank you for sharing it with us.