I know many kids in Easton are fans of the Percy Jackson books, and I absolutely agree! I love Percy Jackson so much that I made my mom read them--and you know what? She loves them too! Percy Jackson transcends the normal juvenile fiction demographics and there are so many books in the series that they can keep you busy for a long time. Did you know that Rick Riordan is coming out with a new book in the fall? I heard that it is about Norse mythology and the home base is our very own Boston, Massachusetts! So if you have read all of the Percy Jackson and the Olympians books, all of the Heroes of Olympus books, and all of the Kane Chronicles books, I have a treat for you: your Next 5 Books!
The Akhenaten Adventure by P.B. Kerr (Book One in the Children of the Lamp series)
When twelve-year-old twins Philippa and John discover that they are descended from a long line of djinn, their mother sends them away to their Uncle Nimrod, who takes them to Cairo where he starts to teach them about their extraordinary powers.
The Colossus Rises by Peter Lerangis (Book One in the Seven Wonders series)
Teens Jack, Marco, Aly, and Cass begin a quest to find seven pieces of Atlantis' power that were hidden long ago and that will, if returned to Atlantis, save them from certain death due to the genetic abnormality that also gives them superior abilities.
Gods of Manhattan by Scott Mebus (Book One in the Gods of Manhattan series)
Thirteen-year-old Rory discovers a spirit world that thrives alongside his contemporary New York City, filled with fantastical creatures and people from the city's colorful past who have become gods and goddesses and who have chosen Rory to perform a dangerous mission.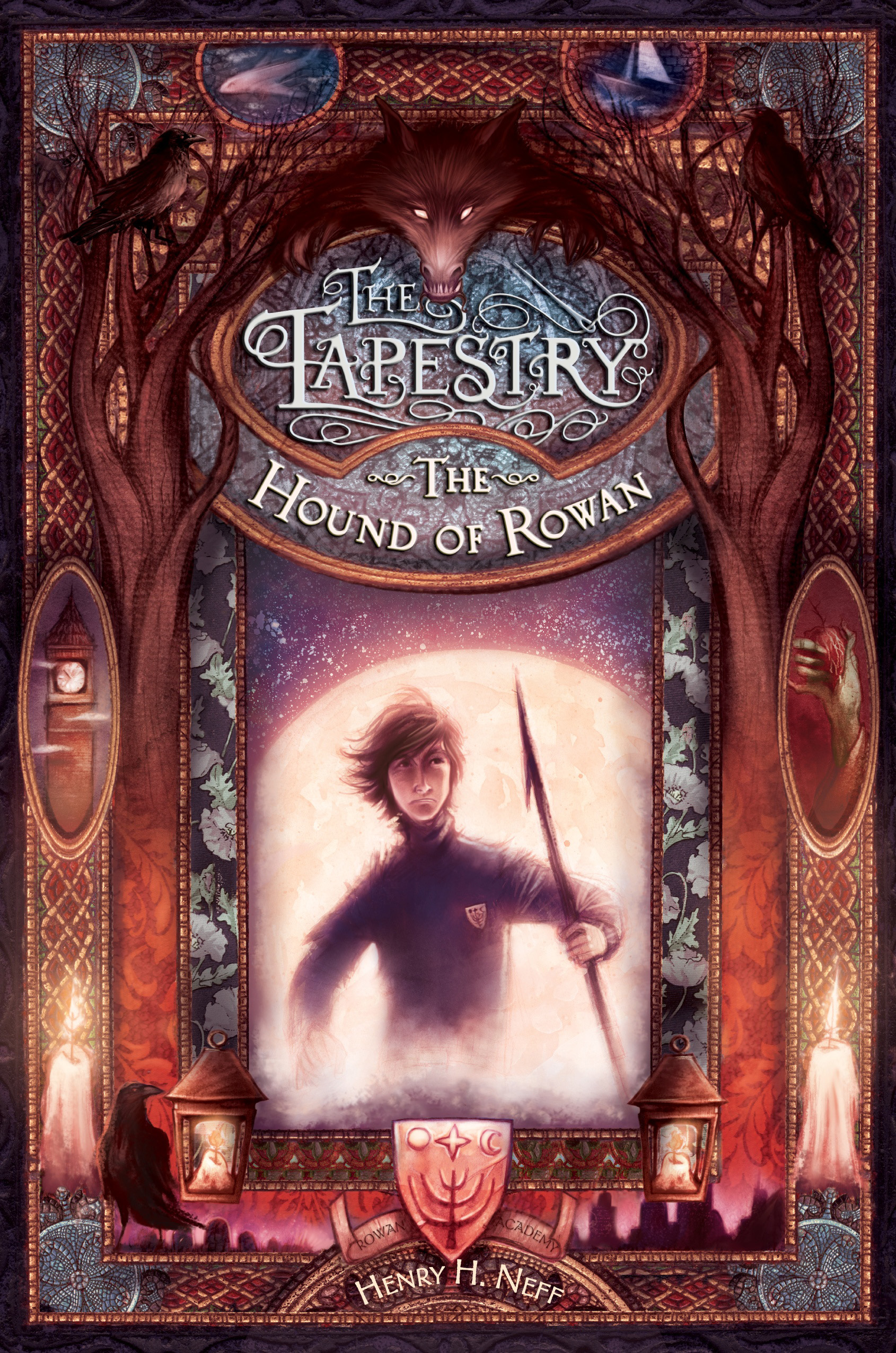 The Hound of Rowan by Henry H. Neff (Book One in The Tapestry series)
Max McDaniels lives a quiet life in the suburbs of Chicago, until the day he stumbles upon a mysterious Celtic tapestry. Many strange people are interested in Max and his tapestry. His discovery leads him to Rowan Academy, a secret school where great things await him. But dark things are waiting, too.
Gregor the Overlander by Suzanne Collins (Book One in the Underland Chronicles series)
When eleven-year-old Gregor and his two-year-old sister are pulled into a strange underground world, they trigger an epic battle involving men, bats, rats, cockroaches, and spiders while on a quest foretold by ancient prophecy.