In early 2020, the Ames Free Library received a collection of seed packets from the University of Rhode Island. Our intention was to promote home gardening. Then came Covid. So now we're on to plan B: let's see which seed will grow best!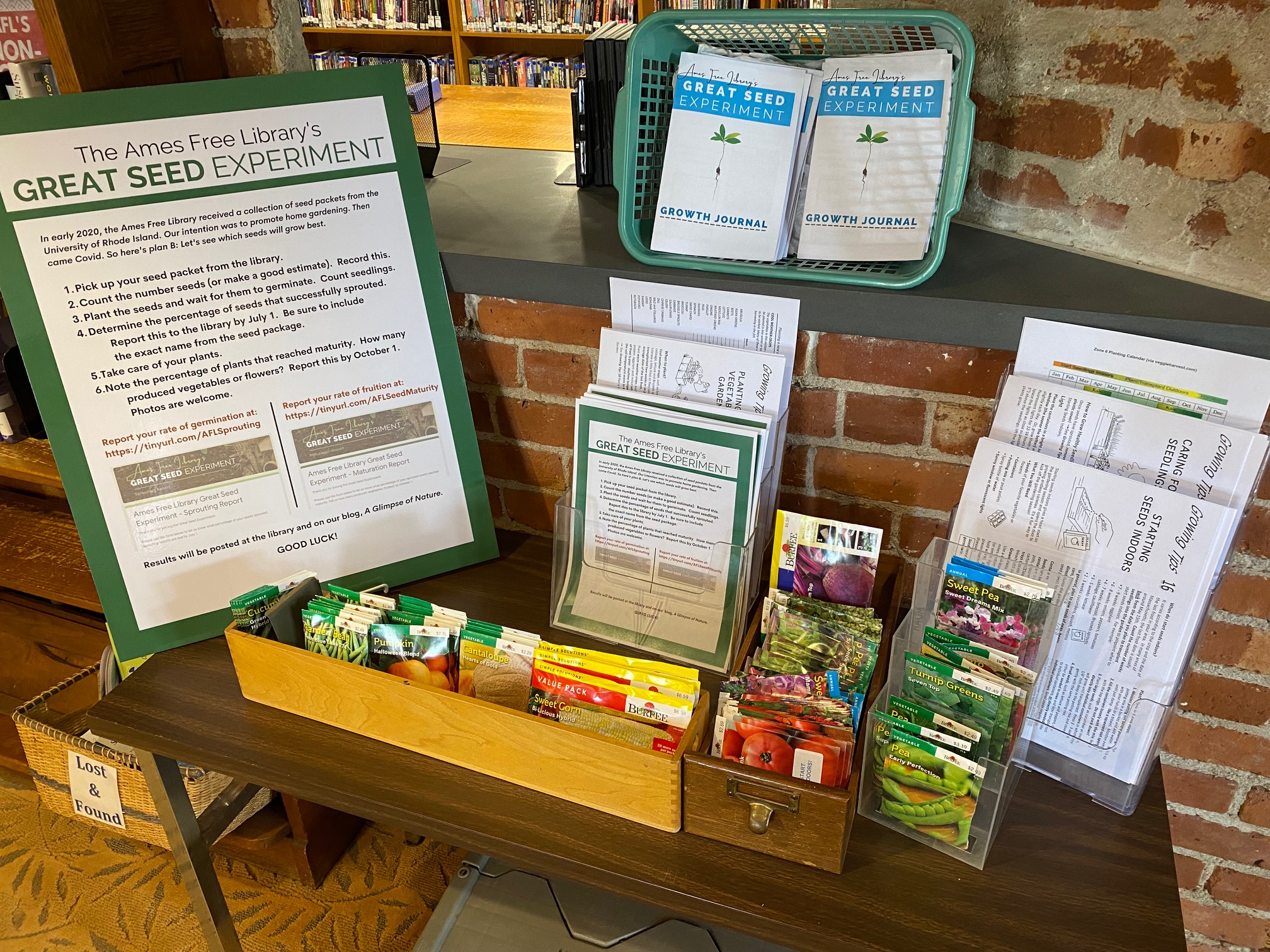 Joining in the Great Seed Experiment is easy!
Stop by the library to pick up a seed packet along with an information sheet and seed journal.
Plant and tend to your seeds following the instructions on the seed packet and information sheet.
By July 1, use this form to report how many of your seeds successfully sprouted.
By October 1, use this form to report how many sprouted seeds reached maturity and and produced vegetables.
Results will be posted at the library, on our website and social media, and as part of our blog, 
A Glimpse of Nature
.  
While we can't guarantee successful growing, we can promise fun and community!